Breathh is committed to ISO 13485:2016 (Medical Devices) compliance. Through the implementation of the standard (QMS), Breathh aims to improve customer experience and satisfaction with product quality measured on an international level.
Read More About ISO 13485:2016 via ISO.org
Certificate of ISO 13485:2016 Registration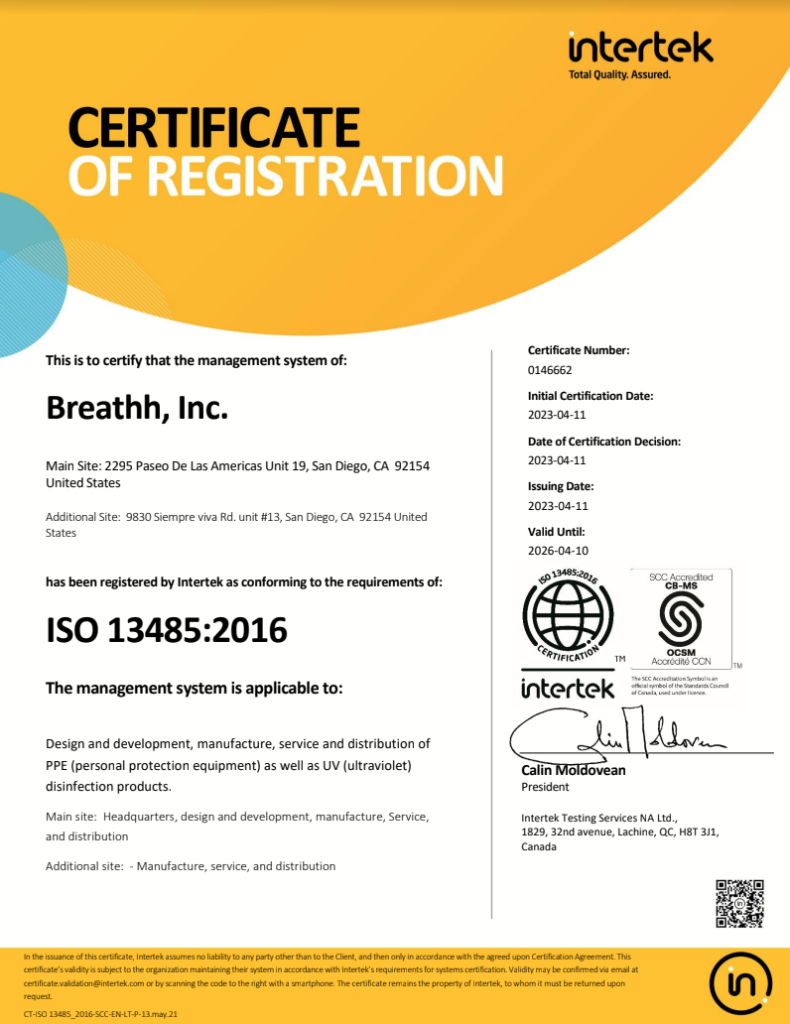 Full certifications and registration information is available upon request.